| | |
| --- | --- |
| Organization | EIKOH VIETNAM Co., Ltd |
| Title | Online lessons under the circumstances of COVID-19 |
| City, Country | Hanoi, Vietnam |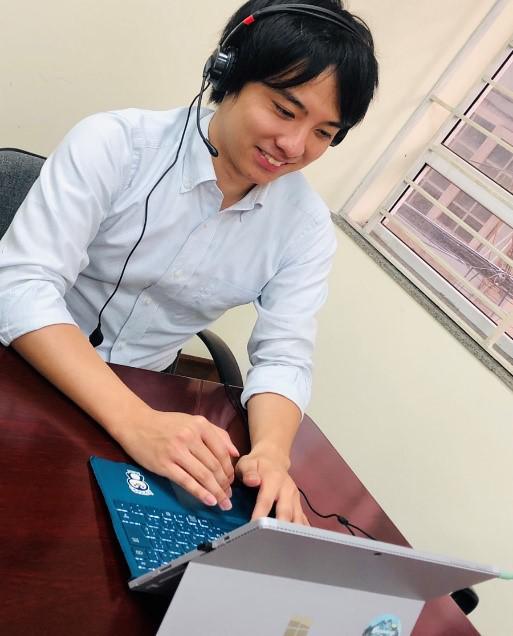 EIKO VIETNAM Co., Ltd provides various educational services for Japanese (cram school, kindergarten, and Vietnamese lesson), as well as Vietnamese (Japanese lesson, dispatch of Japanese teachers, and assistance for Vietnamese students studying in Japan) in Hanoi. We are aiming at provision of safe and high-quality services to build a bridge between Japan and Vietnam. Especially, the quality of cram schools has been maintained by small group instruction (a student-teacher ratio of 2:1) as number of students in the same grade is small and they take entrance examinations in different parts of Japan.
As the Government of Vietnam implemented strict social distancing rules from April 1 to 15, 2020, EIKO VIETNAM Co. Ltd stopped face-to face lessons. To respond to customers' needs to continue education, we provided Japanese students in Hanoi and Vietnamese students learning Japanese with online lessons after quick preparation of remote lesson system.
Vietnam has suspended the entry of all foreigners from March 2020, and children of expatriates on home leave could not return to Vietnam. They temporarily go to school in Japan but some of them get antsy due to be apart from family members and friends in Vietnam. To respond to their needs to learn with a familiar teacher who taught them in Vietnam, we provided them with tutorial services by utilizing existing online support system for students in Hanoi. The students commented that they could easily adjust to new environment by online support of teachers.
Under the circumstances of COVID-19, we identified the possibility of online lessons as a new form of lesson. We will continue our efforts to protect every child's right to learn and secure equality of learning opportunity.