| | |
| --- | --- |
| Organization | SPRIX Ltd. |
| Title | What we can do for children under the circumstances of COVID-19 (Sharing good practices of lesson and classroom management) |
| City, Country | Japan |
"FORESTANET" is an interactive website among Japanese teachers and students under the pre-service teacher training to share their teaching methods, classroom management skills and others. Currently more than 400,000 contents are uploaded and used as reference by many teachers.
The Japanese Government ordered the closure of all elementary, junior and senior high schools and school for special needs education from March 2, 2020, and schools started their efforts to maintain educational provision.
We created a new webpage namely, "What we can do for children" in "FORESTANET" and have been providing practices of schools to support students under the circumstances of COVID-19. The webpage was browsed by any teachers without membership registration. (Currently, however, Membership registration is required.)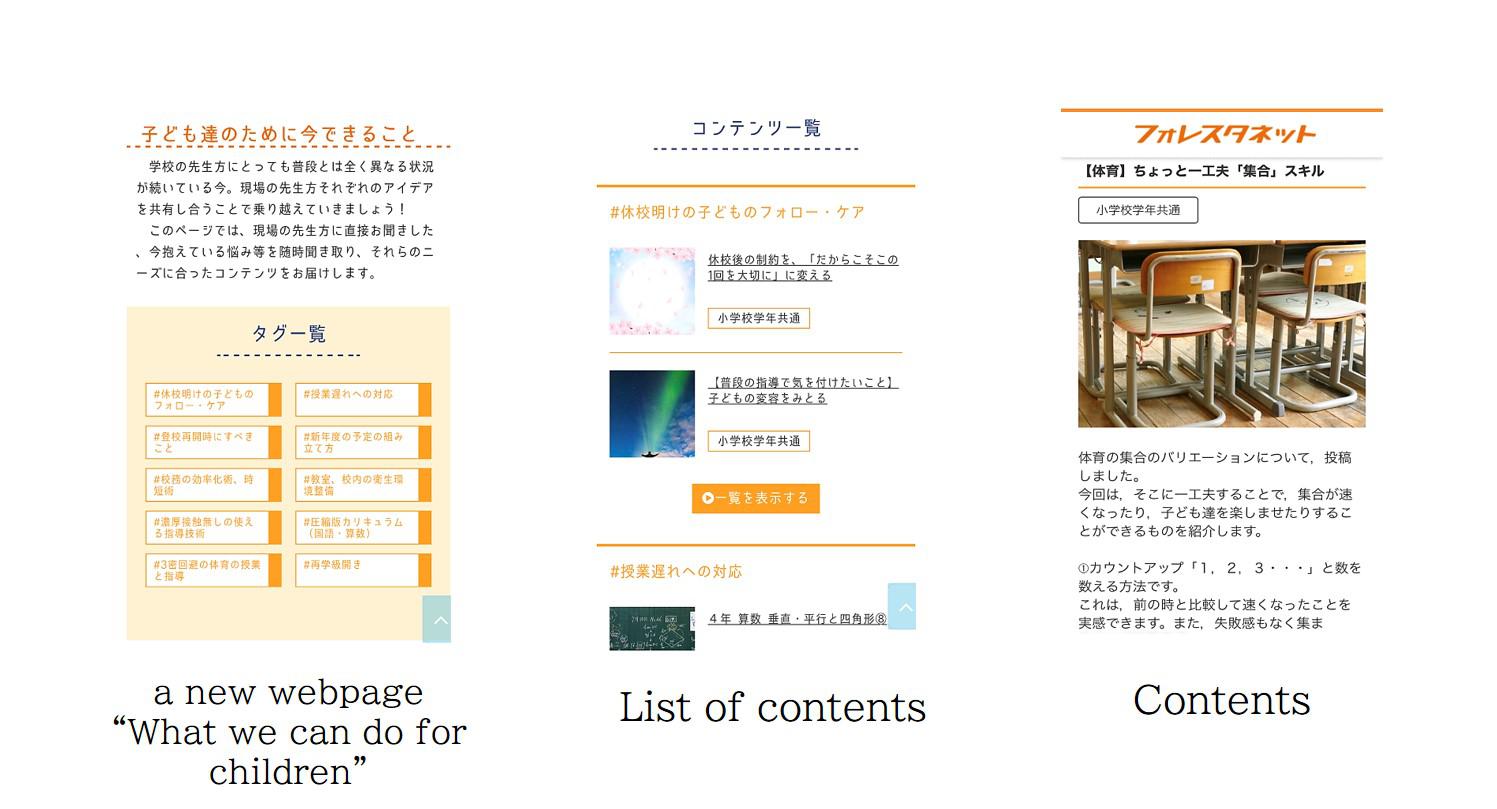 You can browse practical contents including "how to support students after long closure of school", "how to catch up on learning", "how to maintain hygiene", and "how to conduct Physical Education with social distancing", that were shared by teachers across the country.
By providing such contents, "FORESTANET" continues to support teachers under special circumstances.