Lao's largest international fashion event "Lao Fashion Week 2018" was held on September 10-14, 2018 in Vientiane, the capital of Laos. Participants from around 20 countries, including ASEAN, France, and the United States, gathered with great excitement.
ADDP (Asian Development with the Disabled Persons) has planned an initiative that athletes with disabilities (school children) walked the runway with top models in the event. MIYAZAKI C-DANCE CENTER was involved in choreographing and instructing how to walk and pose.
The audience was overwhelmed with enthusiasm and all gave a standing ovation to celebrate their success at the end. It was very impressive that one person who walked the runway was happily saying "I can't forget about yesterday".
By a series of activities from the preparatory workshop on walking the runway to the performance on the day, the local communities of Laos got to know that there is expressive activity / dance in physical education in Japan. MIYAZAKI C-DANCE CENTER along with ADDP will make it known to the Laotian society that "Expressive activity" which values the "characteristics of body and movement" different from oneself is a very useful and effective activity for inclusive education.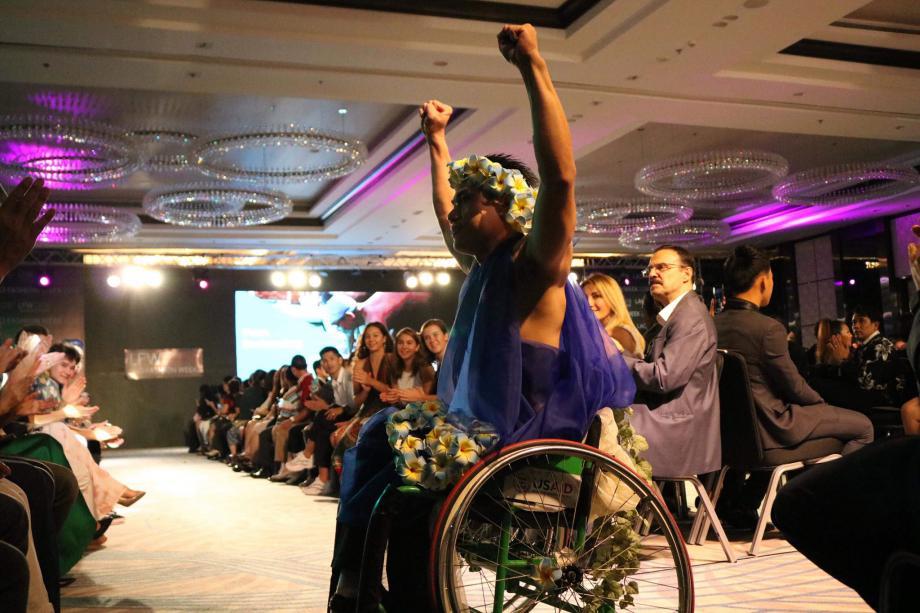 The following URL is the Internet article of the fashion show of the people with disability.
【The Laotian Times】
Road to Tokyo 2020 Paralympics via catwalk as Athletes Make Model Efforts
https://laotiantimes.com/2018/09/18/paralympic-ovation-laos-fashion-paralympics-2018/?fbclid=IwAR1cbjEFSUhN1ZY8YkxHNn4ahiAW2n7rRRWLcH167nYuH3B_proTVUp0cl4