■Overview of project
Since its adoption as an EDU-Port Japan Supported Project in August 2021, JACPA VIETNAM, JACPA's local subsidiary, has supported the physical and mental growth of local children while rolling out Japanese-style physical education classes based in Ho Chi Minh.
■Physical exercise is the foundation of all kinds of sports
Apart from the kindergartens for Japanese children, there are many kindergartens in Ho Chi Minh City that have adopted the Japanese style of education as their educational policy and have incorporated Japanese culture and style into their educational programs. The teachers and parents at these kindergartens are very health conscious and have a great interest in Japanese-style physical exercise using mats, vaulting boxes, horizontal bars, balance beams, etc. which are not commonly used in Vietnam. JACPA physical education classes provide expert instruction in preschool physical activity which is the foundation of healthy growth.
■Instructor training in Japan
The training that was originally planned could not be implemented due to COVID-19, but with the lifting of overseas travel restrictions, in May 2022 an instructor from our Vietnamese subsidiary were invited to the head office in Japan, where they underwent training in physical education instruction. Training was also provided at an actual kindergarten and the instructor gained a great deal through interaction not only with head office staff, but also with the children, the head teacher and staff at the kindergarten. After the training, the Vietnamese instructor commented, "I was very nervous at first, but the kids and the teachers soon learned my name and always had a cheery greeting for me whenever we passed in the corridor. That helped me to settle down and I was able to learn a lot."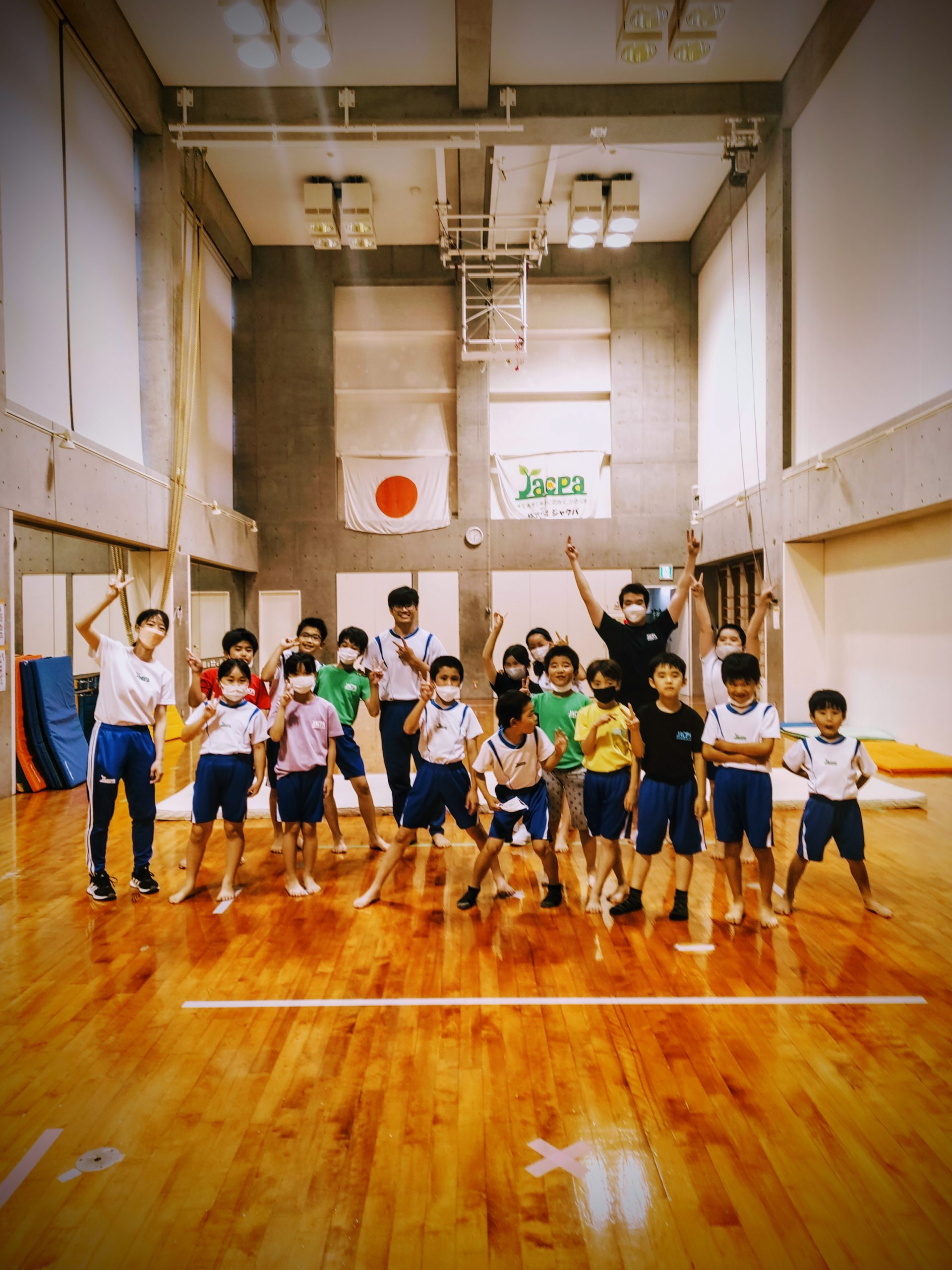 ■Trial lesson in Ho Chi Minh and upskilling training for instructor
A Japanese trainer was sent to Ho Chi Minh to provide upskilling training to the Vietnamese instructor and give a trial physical education lesson in a local kindergarten. In the trial lesson, the trainer acted as the assistant while the Vietnamese instructor took the lead. By sharing the Vietnamese instructor's good points after the trial lesson and suggesting where improvements could be made, not only assisting him to grow, but also a strong relationship of trust was built between the Japanese trainer and the Vietnamese instructor.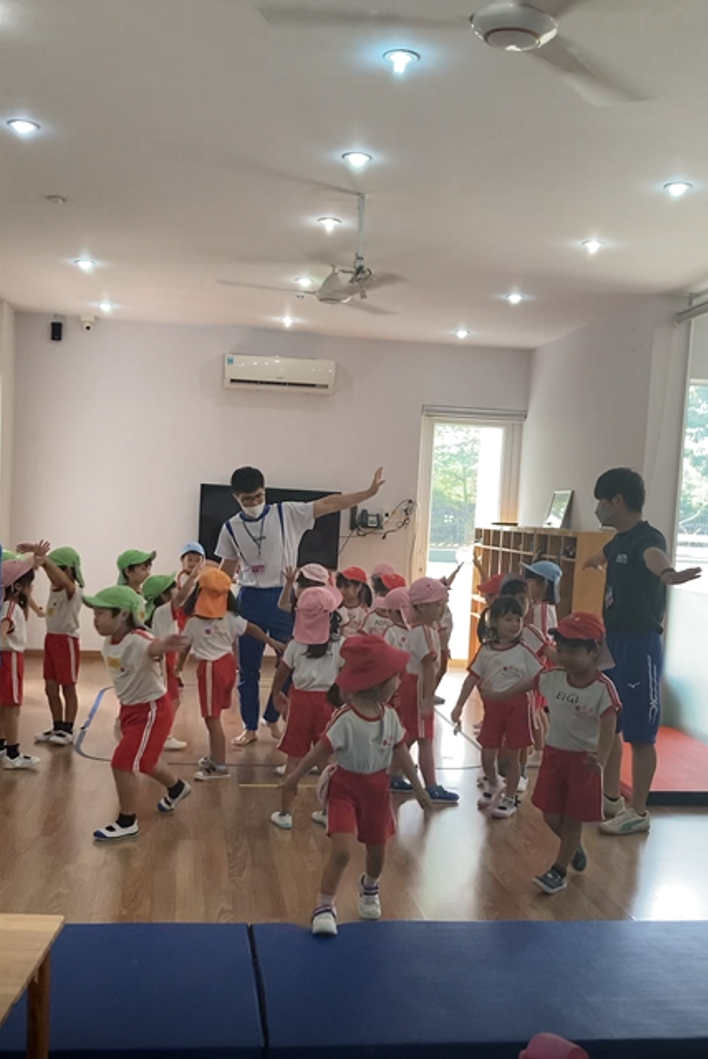 ■Physical education class held in local kindergarten as part of regular curriculum
On 30th September 2022, the first trial Japanese-style physical education lesson by JACPA's Ho Chi Minh branch was held at a local kindergarten. The lesson was a success with many children participating and several parents coming to observe. In November of the same year, we were finally able to start JACPA physical education classes as part of the regular curriculum. At first, the children were hesitant, but now they greet us in a loud voice, do warming-up exercises and enjoy doing physical exercise. To ensure that they don't get bored, we set them a new, slightly higher-level challenge every time. We have received some positive comments from the parents such as "My child looks forward to it every week and teaches me what he/she has learned". This trial lesson paved the way for JACPA's Ho Chi Minh branch to hold trial lessons at multiple kindergartens which are proving to be very popular.

■Going forward
Vietnam has recently seen an increase in two-income families and a reliable educational environment is a must for the parents. We not only teach local children the joy of physical exercise through Japanese-style education, but we also plan to hold regular talks on the advantages of exercise for preschoolers and provide training sessions for local instructors.