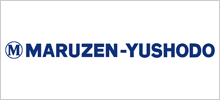 As one of the biggest Japanese companies to import and export books and other educational materials founded in 1869, we recently provide e-book and e-textbook platforms respectively both for educational institutions (libraries) as well as teachers, students and other individuals.
Publishers can provide libraries and/ or students with e-books and e-textbooks via our online platforms. Also teachers can upload their original materials on our platform for educational use.
We also support digitization of publications, production of educational materials (including copyright clearance etc.).
Other business activities include general exporting and importing of books and educational materials as well as supporting the networking of global educational/research institutions and individuals.
Category
ICT, Textbook / Material development, School facility
What we do
1.Providing online platform for e-Books, e-Textbooks and other educational materials
2.Supporting the production of original educational materials
3.Importing and exporting educational/ research contents
Countries we've worked
North America, Europe, China, South Korea and ASEAN countries
URL
https://yushodo.maruzen.co.jp/
TEL
(+81) 3-6367-6200
Email
BizDev@maruzen.co.jp