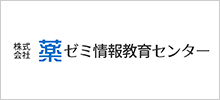 Yakuzemi Informative Education Center Co., Ltd. is a member of MIZUHO Group, which is engaged in medical, educational, and welfare field. MIZUHO Group has educational facilities such as Yakugaku Seminar, a prep school for the national pharmacist examination, and a professional training college for physiotherapists. Recently, we have experiences in conducting the following projects overseas;
・JICA SDGs Business Model Formulation Survey on pharmaceutical education in Kyrgyzstan in 2019
・Feasibility study for the construction of the Kyrgyzstan IFC rehabilitation hospital in 2019
・Study tour on promoting proper drug use in Kyrgyzstan in 2019
・Project for the global growth of medical technologies, systems, and services in pharmaceutical education started in 2020 in Vietnam.
Category
ICT, Textbook / Material development, School facility, Math / Science education, School health, Career education, Teacher education, Vocational education and training
What we do
1.Medical
2.Education
3.Welfare and nursing care
Countries we've worked
Kyrgyzstan, Vietnam
URL
http://www.yakuzemi-support.com/
TEL
(+81) 3-5577-4203 / (+81) 3-3518-8244
Email
yaku-global@yakuzemi.ac.jp