SUZUKI MUSICAL INST.MFG.CO.,LTD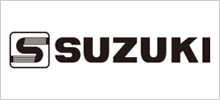 Since the establishment of our company in 1953, we have been carrying "dream of music" to people. Especially while developing, manufacturing and selling the educational musical instruments, we have been spending efforts to promoting activities for the music culture closely related to the real life. We have been contributing to developing musical instruments and educational materials for music with precise design and fine technology, based on our motto "creative minds". We are promoting and selling products to overseas market (e.g. North, Central and South America, Europe and Asia) via group company, Suzuki Corporation.
Category
Music/Arts, Textbook/Material development, Extracurricular activities
What we do

Musical Instruments
Educational Musical Instruments
Teaching Materials

Countries where we worked
Canada, U.S.A., U.K., Netherland, Thailand, Singapore, Malaysia China, Finland, Sweden, Denmark
URL
http://www.suzukimusic-global.com/
TEL
(+81) 53-461-2325
Email
info@suzuki-music.co.jp
Yamaha Corporation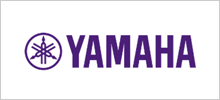 Yamaha Corporation is a manufacture of musical instruments, audio equipment and so on. Such as "Yamaha Music School," which has more than 60 years' history, Yamaha has provided original music education program in and out of schools. From 2016, an initiative in Vietnam to promote instrumental music education in primary and secondary education has been selected as a project of "EDU-Port Japan" by MEXT. Under collaboration with government and other organizations, Yamaha proceeds an initiative to deliver joy of music to more children in the world.